If the saying, "We are what we eat", is true, then Humankind is eating a lot. The global food and agricultural industries are enormous, to the tune of $8.7T, or about 10% of the world's 2018 GDP, and there are no signs of it slowing down. That means that to meet this seemingly insatiable demand in 2050, agricultural production will need to increase by 60% (relative to 2005 levels) over the next 30 years. With current food production systems surprisingly inefficient and unsustainable, significant innovation and growth is required for the food production system to meet projected demands. Venture capital investors have taken notice.
Funding in AgTech and FoodTech startups reached $16.9B in 2018, a 43% increase over 2017. The OurCrowd FoodTech Report takes a close look at the many FoodTech and ArgriTech companies from farming systems to insect proteins to Gene Editing that are competing to develop products that satisfy new consumer demands and shifting consumer preferences. Read on for a summary of what you'll find in the report.
Farming Systems
The OurCrowd FoodTech report examines the players and technologies in the Aquaculture and Farming Systems sectors, and how sector innovations in supply chain management have led to breakthrough technologies in traceability, robotics for processing, environmental sensing and digital supply chain tools. In the vertical farming and precision farming sectors, startups have been focused on addressing our imminent food challenges by more efficiently utilizing space, light, nutrients and water to grow increase harvest consistency and reduce water and energy waste.
Aquaculture, or farmed seafood, is growing faster than other major food production sectors, with average annual growth of 5.8% for the period of 2000-2016.[1], and global fish consumption is increasing 2.8% faster than consumption of meat and all land animals combined.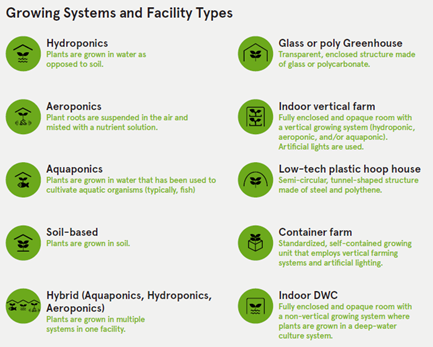 Proteins? Beyond Meat
The global meat industry is being disrupted due to concerns about sustainability and by health-conscious consumers, as well as animal protein allergies, leading to innovations in protein-based alternatives which includes plant protein, Lab-Cultured Protein, and insect protein. The Plant Protein market alone is estimated to be $9.5-$11B,[1] with the protein being used for baking, as nutritional supplements or substitutes for meat.
OurCrowd portfolio company Beyond Meat (NASD: BYND) bases its product on pea protein and beet juice, to mimic a bloody look of real meat. New foods are also being invented as technologies have made it possible to deconstruct the molecular composition of foods and reverse-engineer using non-animal-based ingredients. According to analysts, the market for alternative protein sources could capture a 10 percent share of the $1.4T global meat market.[2]
Funding FoodTech Innovation
These transformations and innovations by AgTech and FoodTech in the global food and agricultural industries are being driven by significant increases both in terms of total value of funding and the number of deals. According to PitchBook, total VC investments flowing into the AgTech and FoodTech verticals reached $58.2B in the last decade, across over 6,000 deals. In 2018 alone the funding peaked at $19.4B in ~1100 deals, almost doubling the amount of $9.8B in 2016.
Funding and number of deals in the food and agriculture sectors in the last 10 years. Source: CBInsights
Sectors experiencing the hottest growth in 2018 included agriculture-biotech (up 59%), farm management software, sensing & IoT (up 65%), robotics, mechanization & other farming equipment (up 56%), and midstream technologies (up 44%).[3]
Additionally, the number of investors participating in the food & beverage sector has more than doubled from 223 in 2015, to 459 in 2017. These include VC funds, private equity firms, corporations and angel investors.[4] Furthermore, Finistere Ventures, a California-based venture capital firm with a $150 million global fund dedicated early-stage AgriFood Tech companies recently partnered with OurCrowd and others, to operate a $100M Israeli FoodTech incubator from the Israel Innovation Authority to invest in local AgriFood tech startups.[5] There has also been increased acquisition and IPO activity in this AgTech and FoodTech sectors.
The Future of Food
With a growing population, changing climate, diminishing natural resources and increasing demand for more and better food, the problem of food security is ever so clear and pressing. OurCrowd believes in the future of food and has invested actively in this industry. The companies we back include precision intelligence agricultural platform Taranis, sensor-enabled agricultural analytics company CropX, Beyond Meat, and DouxMatok, a startup developing novel flavor ingredients, whose technology enhances sweetness and allows for significant reduction in sugar. By channeling capital to investment opportunities with potential, and supporting them with the right expertise, we can make a difference in the future of food.
Click the Download button below to access the full OurCrowd FoodTech Report.
[1] https://www.mordorintelligence.com/industry-reports/plant-protein-market
[2] https://www.ft.com/content/1321cfd2-8d38-11e9-a1c1-51bf8f989972
[3] https://agfunder.com/research/agrifood-tech-investing-report-2018/
[4] https://www.cbinsights.com/research/food-beverage-startup-investors/
[5] http://finistere.com/news/israel-ag-and-food-investment-consortium/