As an angel investor, you already likely know (or soon will) that there is a long list of young technology companies and enthusiastic entrepreneurs with brilliant ideas, ready to pitch to you in the hopes of securing an investment.
For example: OurCrowd screens at least 200 companies a month before we choose who to meet, and of those, the 2-4% to invest in and present to our accredited investor community. In addition, we have our own set of criteria for who and what we'll offer as investment opportunities.
So… how do you identify investments?
How do you choose which company's deck to review, which CEO to meet with?
Most likely, as an angel investor, you fit a certain type. Knowing what drives you to invest in a particular startup may help you consolidate the time and energy that goes into your investing strategy.
Stage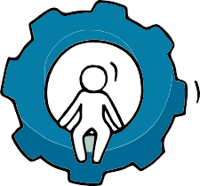 Most angel investors are interested in seed or early-stage companies. Certainly, growth-oriented companies are the ones in most need of angel funding, as VCs typically invest when a company already shows long-term growth potential. But if you are an investor driven by what stage a company is in, you likely enjoy working with entrepreneurs, are yourself a former entrepreneur and want to pay it forward, or you're energized by the thrill that accompanies getting involved in a potentially successful venture at the idea stage.
Sector
Do you have a personal reason for investing? Everyone does.
There is no doubt that all angel investors are concerned with financial returns, but many are motivated by the company's "story." Medtech investors may be former physicians or individuals with particular healthcare concerns in their families. Investors in agricultural or food technology are often focused on impact investing, putting funds towards companies that will most likely make a meaningful global or communal impact. If you are moved by a compelling story or by the company's reason for existing, you're probably an angel investor motivated mainly by sector.
Team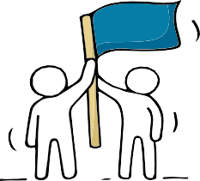 How involved do you want to be with the business you're investing in? If the answer is "very," then you are considered a "hands-on" investor.
Careful screening of the team involved in a venture is critical for you because you are backing the individual running the company as much as the company or technology itself. In addition to wanting to know your money is in reputable hands, you'll want to choose a team you can imagine yourself working with, and a founder who is open to your ideas, your suggestions, and your active involvement in the company's future investment rounds and growth.
Market
Okay, let's be honest. You care about the company's mission and vision, but at the end of the day it's the market that will determine its success. How big is the need? How over- or under-saturated is the industry? For you, understanding the business plan, expected milestones, and competition is a key driving factor during your due diligence. A sound choice for you may be investing in a company with which you already have some individual connection – you know the founder, a board member, or you've previously invested in a company run by the team and you have established faith in their understanding of the marketplace.
Traction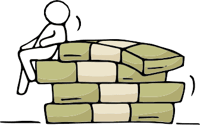 Most seed-stage, tech-based startups seeking angel investment are looking to raise between $500,000 to $1M. Some early-stage companies, however, may have already raised seed funds from friends or family and have already secured their IP or proven their technology, but now need some additional funding for marketing and sales. If you feel more secure investing in a company that has already been funded and has shown practical evidence of its viability, you are likely motivated by traction.
So, again: What motivates you as an angel investor?
If you've identified with any of the above profiles, consider this when you're seeking your next investment. We'd be happy to have a conversation with you about matching your investment style to OurCrowd companies that fit.
Next Step: