Watch the video or read the instructions below to learn about accessing the OurCrowd platform, browsing funding startups, checking portfolio news and reports, and more.
---
Welcome to OurCrowd
To get the most out of OurCrowd's platform, confirm your new account by clicking the 'activate' button in the email you received after signing up.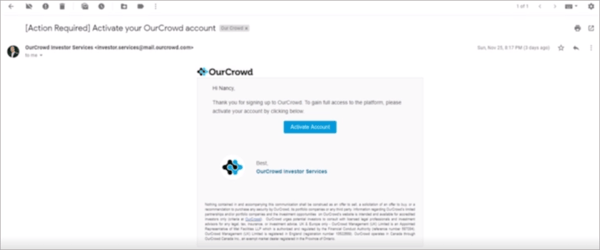 Then log in to your account.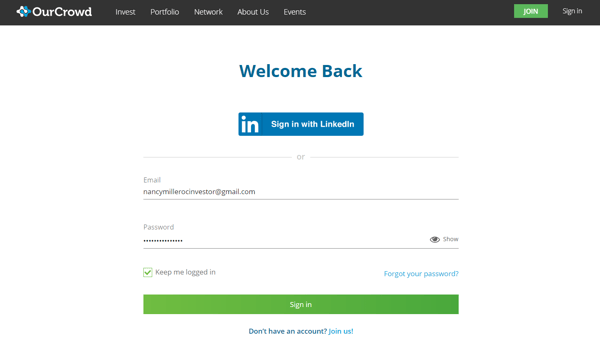 Access Investment Opportunities
Once logged in, access OurCrowd's currently funding opportunities for both individual deals and funds.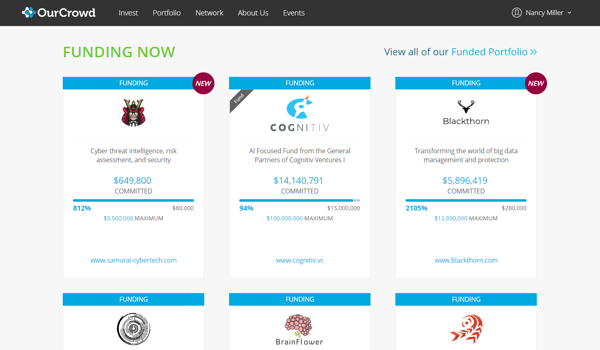 View a Company or Fund
Click to view a company or fund's due diligence materials, company overview, key highlights, presentations, videos and more.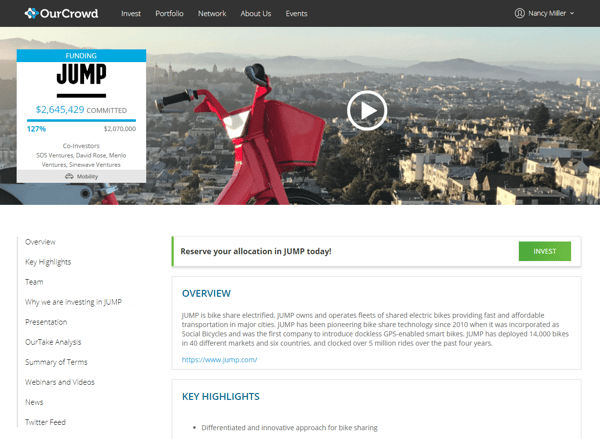 Make an Investment
When you are ready to make a commitment in a funding company, click Invest.

Select your allocation amount.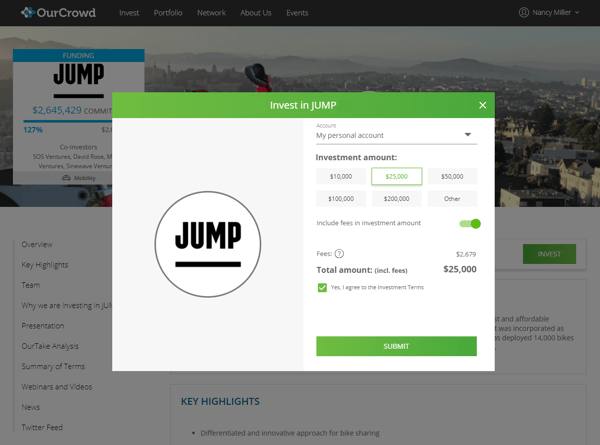 This reserves your allocation, and OurCrowd will follow up with required documents to complete the transaction.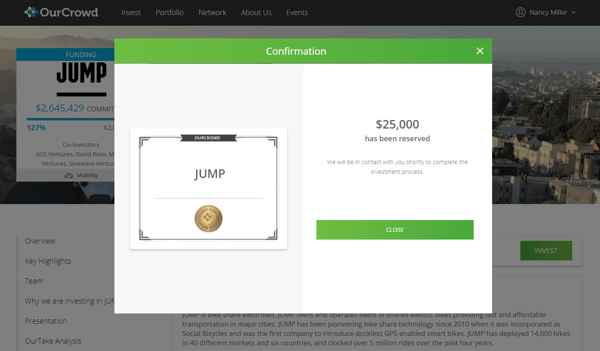 Review Your Portfolio
To view your portfolio and status of investments, hover over your name for a drop-down menu.

Click "My Portfolio" to view your portfolio's overview, holdings, pending items, reports and more.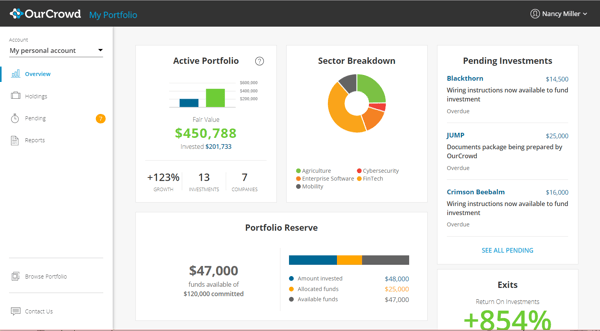 Browse Startup News Events
Stay up to date with the latest OurCrowd portfolio news.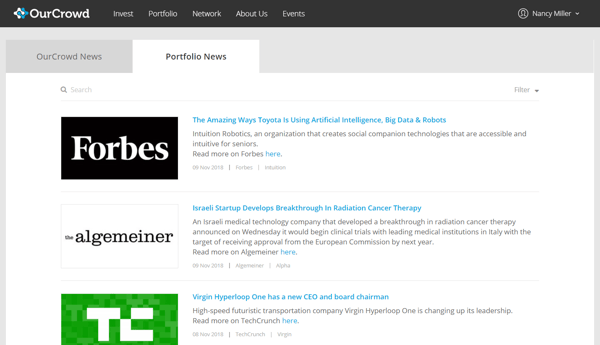 Filter for company news by sector or search using keywords.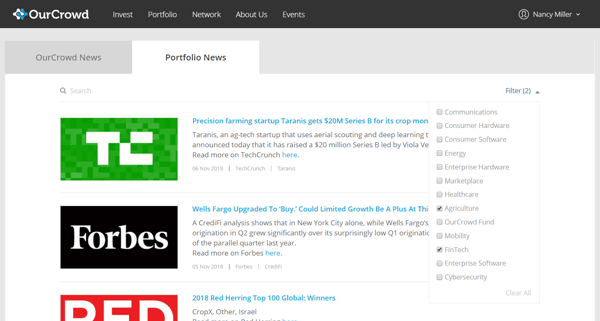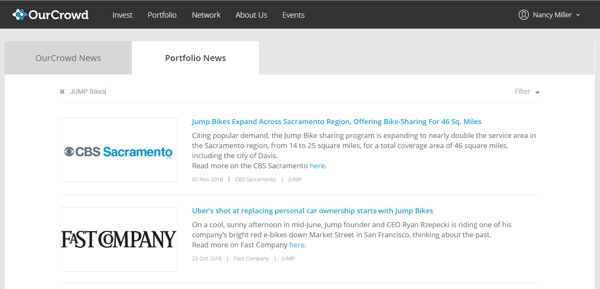 Sign up for weekly startup news from the desk of OurCrowd's CEO.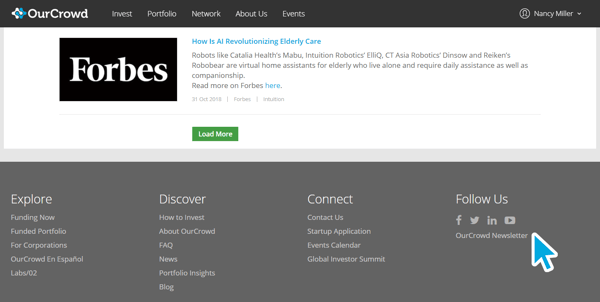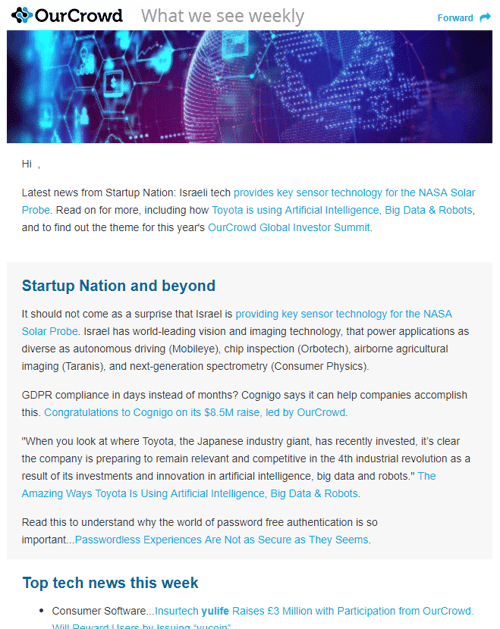 Reserve your spot at our next investor event by browsing the event calendar.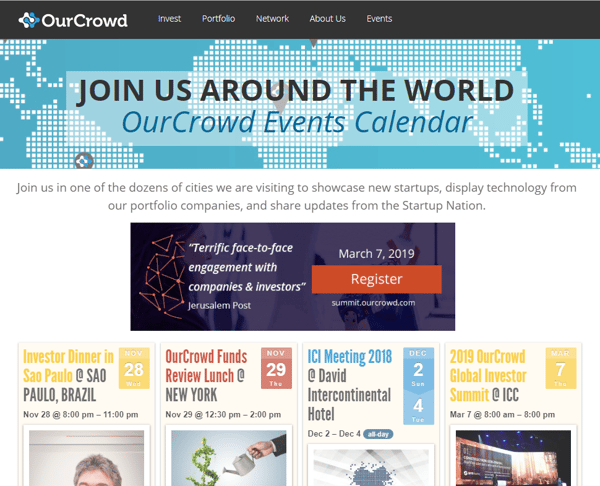 It's never too early to register for the next OurCrowd Global Investor Summit.
---
For any questions, contact investor.services@ourcrowd.com.
Next Step: